Pass Through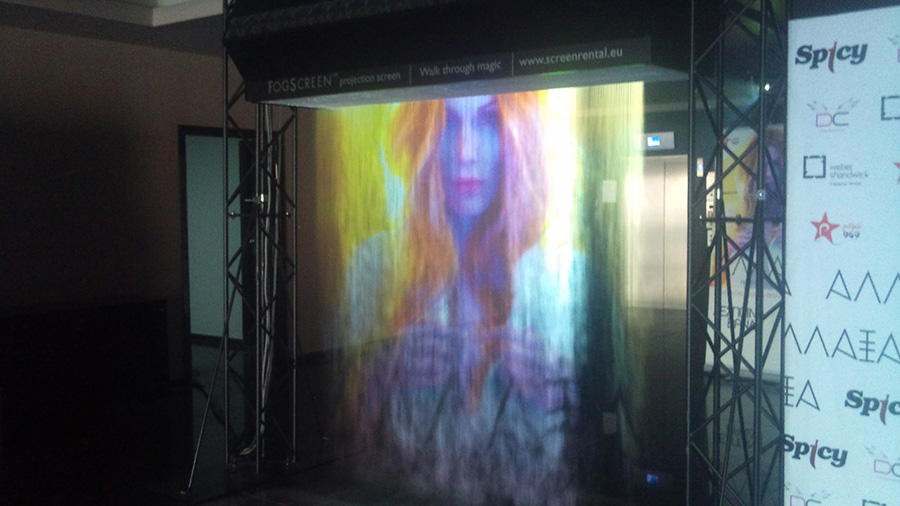 No more fixed screens. The FogScreen® projection screen, produces a thin curtain of "dry" fog that serves as a translucent projection screen.
Whether the venue is a nightclub, museum, science center, theme park, shopping mall or if you're organizing a special event, we're sure that we can help create a captivating and effective solution with the FogScreen®.
Offer an even more magical experience by making it interactive! The FogScreen® is not just a passive projection screen but can be turned into an immense touch screen, greatly expanding its application possibilities! FogScreen® can also show images that interact and react at a distance to arm and body movements. In either configuration, the screen can support branded campaigns and customized content that attracts attention and captures the visitor's imagination!