Any Place, Any Surface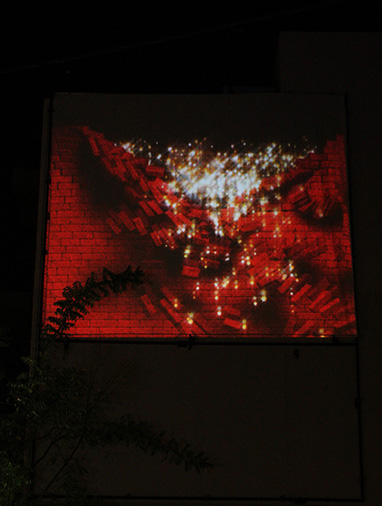 Through the use of video mapping and 3D animation technologies, we can make any building surface come to life. This projection is a 3-Dimensional animation aligned to the shape and windows of the building, which creates a unique experience.
To align the projection perfectly onto the building, the building's surface must me analyzed and then, an architextural "map" is created, in order for the animation to fit perfectly in all its lines.
Building projection can be applied to almost every location: along boards in highways, on old buildings, even arcaeological sites. Building projection is a completely innovative and impressive way of communication.