And It's In!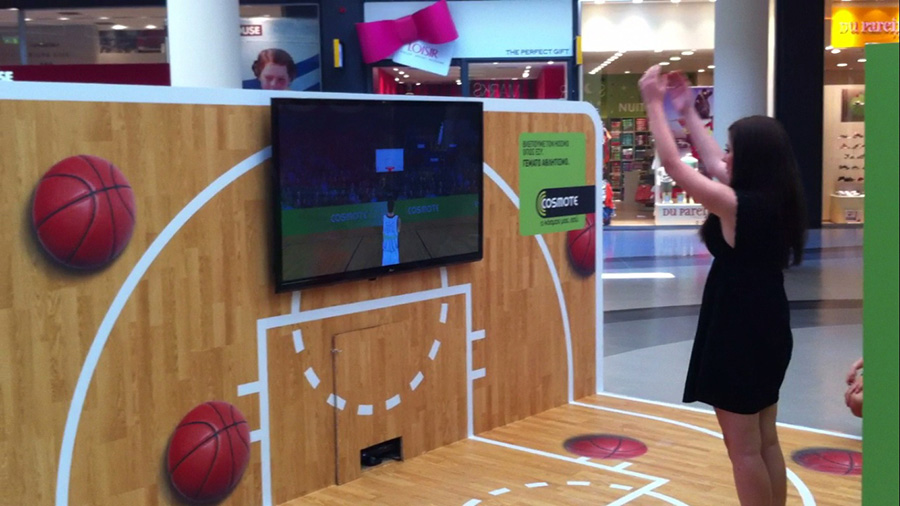 Try to score enough point for your team to win in a virtual environment. 3D sensor captures your kick and puts your basketball skills to the test!
The game's purpose is to score enough points to win. Advertisments in the background can be changes to meet your advertisement needs.
Basket used 3D sensors. It allows only one player at the same time and can be used with a TV or projector.